Coordinate your outfits for your photoshoot with our helpful guide to coordinating colours and styles.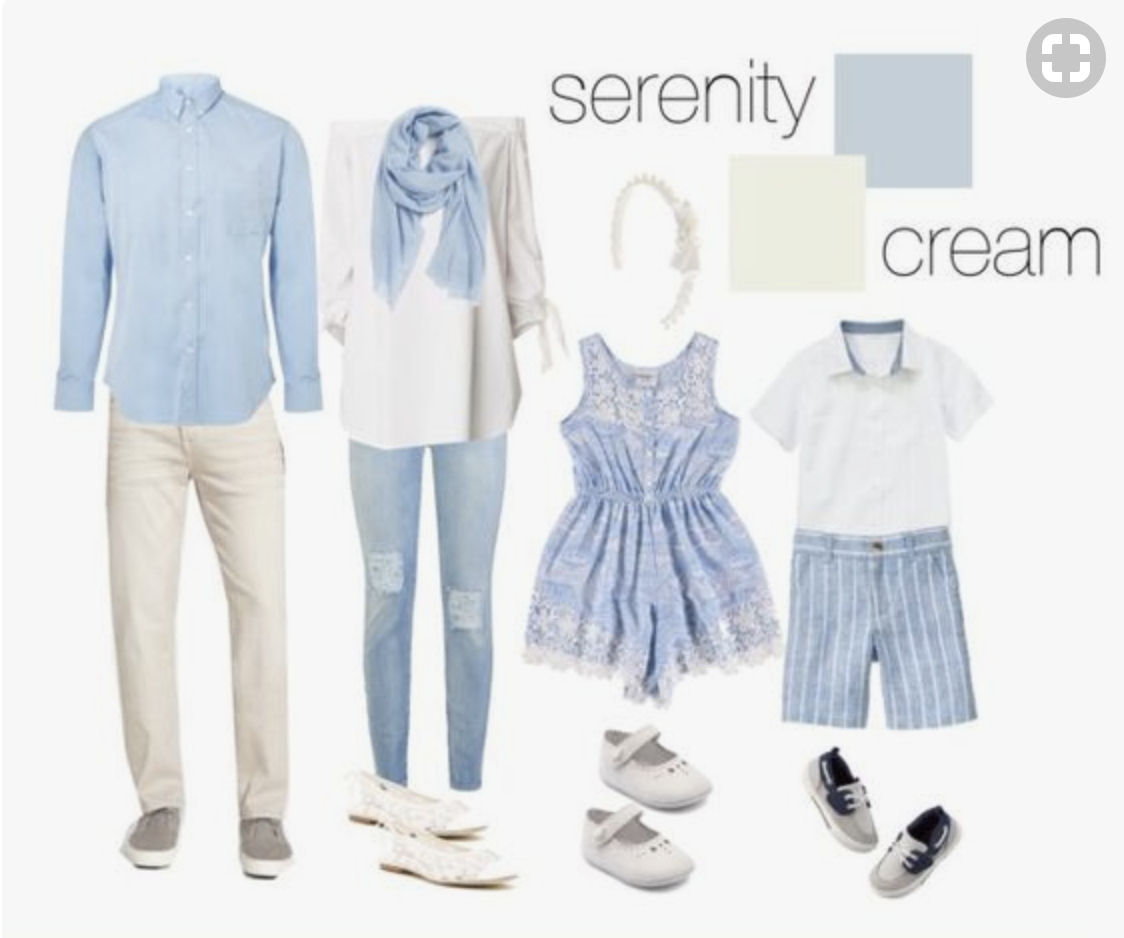 White shirts and jeans are out -- coordinated outfits are in.
Start with a colour palette. Navy and Coral, Blush and Sand, Serenity and Rose Quartz (Pantone Colours above) are a great guide.
Dress the most difficult person first OR the person with the most prominent outfit, and then work around them. Like these kids above. The little sister's dress is a print so she's the base outfit, then her brothers are dressed in outfits that fit with hers but don't exactly match.
DON'T FORGET SHOES! Funnily enough, especially with kids we often forget to clean shoes or even choose cute ones. Suddenly, you've dressed your family perfectly and then look down to find light-up Buzz Lightyear sneakers on your 2-year-old. Cute? Sure, but not for photos.